The Evolution of Critical Power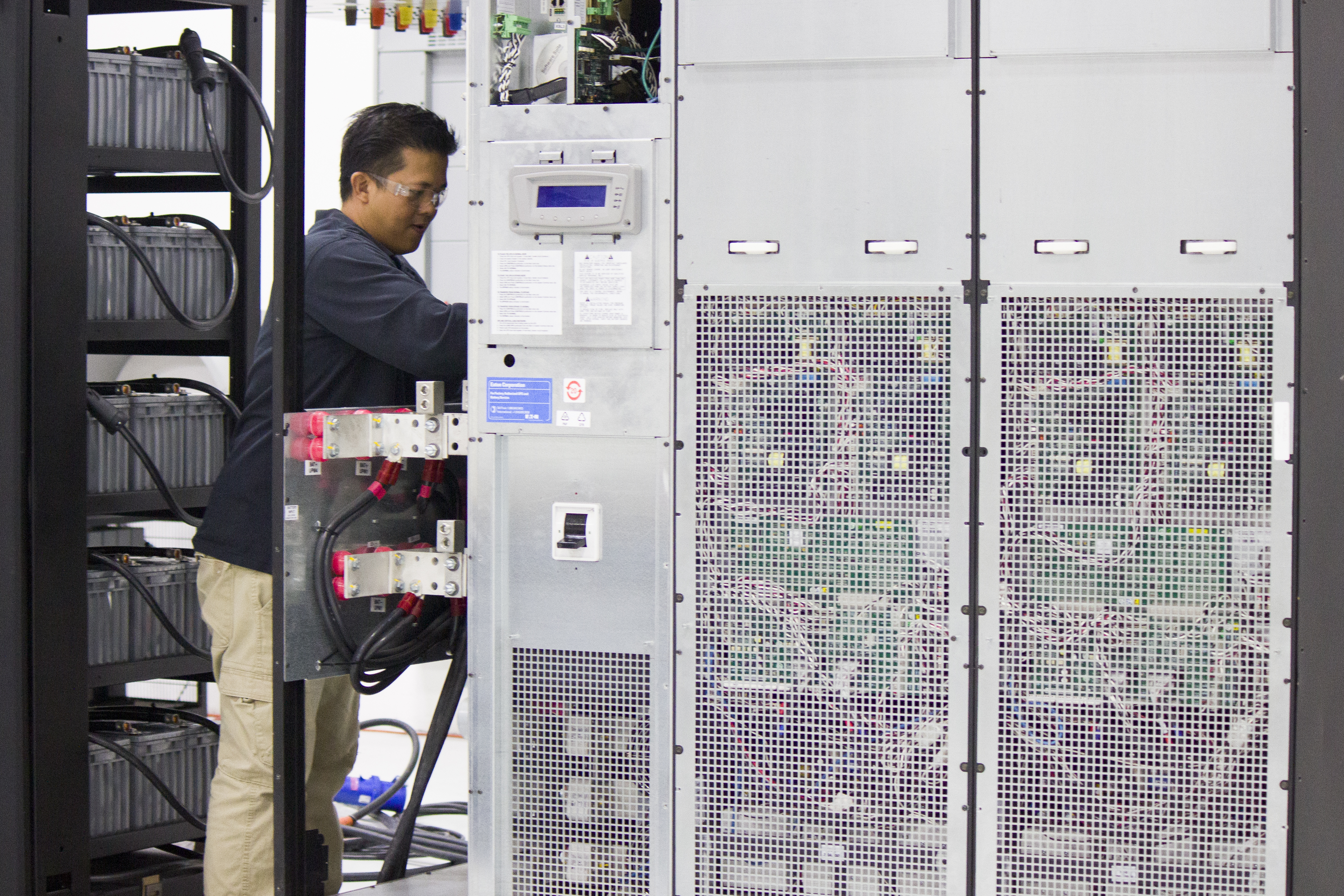 The Industry
The critical power industry is a relatively new one. There was a massive influx in the need for uninterruptible power supplies during the late 90's, around the time of the dot-com boom. As data centers popped up around the world that required 100% uptime, a new industry was born.
Like with many new industries—regulations, quality standards, training, and readily available consumer information was sparse. Nationwide Power™ quickly gained traction as a major game player in the critical power industry by focusing on quality, consistency, and unparalleled customer service.
With the intention of creating transparency across the industry and raising the bar in service standards, the Training & Development team at Nationwide Power™ set out to create the Critical Power Professional™ (CPP™) credentialing program.
After several years of development, the CPP™ program launched in Q2 of 2019.
Timeline
Early 1970's – 1992
Emerson, Exide, and Teledyne INET dominated the static UPS industry
Early 1990's
There was an emergence of third-party service groups
By 2000's
Small, consumer grade UPS units were under every desk and computer rooms were downsized
Since early 2000's
Large-scale UPS units manufactured in Japan, China, and Australia began to compete in the US market
2001
125 million personal computers were purchased, in comparison to 48,000 in 1977
Since mid-2000's
Through competitive pricing, brand consolidation, and faster response times, third-party service groups gain market share from UPS manufacturers in the service sector
2006
Launch of both Microsoft Cloud Computing and AWS, two of the largest players in cloud computing
2007
First iPhone was released
2008
General and safety requirements for UPS systems were first incorporated into the IEC standards
2010's
Virtual servers were emerging.
Frequently Asked Questions
What are the minimum requirements of a CPP™?

Minimum 5 years of successful field experience in the UPS critical power industry
Minimum 5 years of OEM factory-level field training or OEM Subject Matter Expert training
Minimum 5 years of battery/DC plant training
Successful completion of OSHA 10-Hour every 2 years
15 hours of industry-specific safety training courses
NFPA 70E training every 2 years, or upon standards updates
IEEE Std 450-1995
IEEE Std 1188-2005
Successfully passing the Critical Power Professional™ (CPP™) proctored exam

Is CPP™ recognized across the critical power industry?

CPP™ is quickly being adopted among the sectors who rely on uninterruptible power supplies, including government, medical, banking/finance, manufacturing, retail, and aviation, to name a few. Along with the official Certificate of Authorization, every CPP™ record includes a detailed training log and course curriculum.

Who can participate in the Critical Power Professional™ Credentialing Program?

The CPP™ program requires continuous education and quality monitoring, and as such, is only available within the Nationwide Power™ organization. As the primary goal with the introduction of CPP™ was to establish consistency and superior service levels, Nationwide Power™ is therefore required to actively monitor the program to ensure that training and quality standards are met on an annual basis.